Our Solar Installer Companies
My Solar Quotes has selected professional, trusted and reliable solar power installation companies to complete installations and /or services. When you sign up for our free, no-obligation 3 quote service you'll be matched with 3 local solar installation companies that best meet your specific needs.  All of our affiliated companies are listed below.
Please fill in the quote request form here.
Auric Energy Limited
Auric Energy have established a fast growing reputation for being one of the best value Solar Panel installers in Canterbury, their expert knowledge and great buying power means better value Solar Energy for you and your family. Save money on your power bill, increase the value of your home and live a more energy efficient lifestyle by investing in Solar Energy today!
Awarua Synergy Limited
Proudly born in Southland, Awarua Synergy has searched the world for the best energy and eco-power solutions for the Deep South. They are the leading suppliers and installers of cost effective, energy-efficient products for the homes, farms, and businesses of the region. Their qualified team provides a range of Solar PV Systems to suit all needs. The package includes their qualified team completing a full property assessment, recommending the best sized system, an independent financial report produced by Crowe Howarth Accountants, reputable solar panel and inverter products, suitable racking for roof, all compliance cabling and switches, installation by our local qualified team, lines company application, power export application and rates, the complete package from design to supply & installation.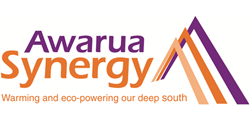 Cellpower NZ Ltd
Based in Hastings, Hawkes Bay, Cellpower designs, quotes and can arrange installs for any type of Solar Power System, Grid Tie or Off Grid, along with supplying equipment only for those that have their own installer or are just adding to their current systems

Cellpowers aim is to not only supply the best products in the market, but also at the best price.
CPS
Specialists in renewable solar energy solutions, CPS Solar is an innovative company concentrating on sustainable, renewable energy products like solar panels and off-grid solar systems. CPS only supplies quality products which are approved in accordance ASNZ Standard 5033, including renowned Winaico PV panels and Schneider solar inverters.
A community spirited company, CPS Solar has been involved many projects including the Solar of Schools project, the transformation of Dunedin's Worst Flat and the building of NZ's first 9 Star Energy Efficient House.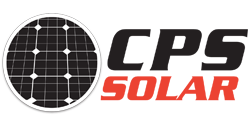 Davis Electrical And Solar
Davis Electrical & Solar are your friendly local Electricians with great knowledge and experience in all electrical and solar installations, their believe our knowledge will save you time and money. Davis Electrical & Solar deliver a high standard of workmanship backed by their $20,000 Master Electricians Workmanship guarantee. Privately owned and managed Whangarei Electricians, offering domestic, commercial and rural electrical and solar power services. Davis Electrical & Solar prides themselves on quality workmanship and professional service including sales, advice, system design, installation, upgrades, serviced maintenance contracts through to after-sales support. They are one of the few certified Fronius service partners in Northland area. Davis Electrical & Solar only install the best quality of photovoltaic modules, framing, charge controllers, grid tie systems, batteries, diesel and petrol generator sets, UPS systems and emergency lighting systems. They are also members of SEANZ.
Ecoefficient Solutions NZ LTD
Ecoefficient Solutions NZ are based in the beautiful Hawkes Bay, although they will do installations in most of the North Island and plan to grow into all regions in New Zealand. They specialize in Photovoltaic Solar arrays as well as Hot Water Heat Pumps. Ecoefficient Solutions offer high quality solar and hot water packages at an affordable price, with interest free terms available. No matter where you are based they will endeavor to come out to your property to personalize an energy efficient system for you and your family. They are all about making the move to solar as easy as possible and want to help you save as much money as possible on your future power bills.
Endless Energy Ltd
Endless Energy is a Canterbury owned and operated company which is passionate about the future of renewable energy and solar in society. As with most SEANZ approved installers Endless supply nothing but the most efficient and reliable products and brands. The point of difference for them, however, is their level of expertise and experience in designing and installing solar systems in both the commercial and domestic sector. There are no salesmen within the company, only technicians who know how to customize and recommend the right system for your needs and current lifestyle. They also pride themselves on the level of back up service where they offer a free remote monitoring service to track the efficiency of the installation for the life of the system. They are committed to ensuring their clients maximize the amount of free power they can utilize for maximum return on their investment.
Freenergy Solar Solutions
Freenergy Solar Solutions are based in sunny Hawkes Bay. They have been operating as a dedicated solar energy company for over 8 years with hundreds of happy customers. Freenergy offer a range of solar products including solar electricity, water and pool heating and will design and install a renewable energy system for your specific requirements and budget with the maximum return on your investment. Offering both residential and commercial systems throughout the greater Hawkes Bay region and our qualified in house technicians guarantee they control the quality of your installation.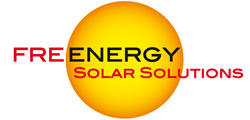 Geosun Energy Solutions Limited
Geosun Energy brings energy recovery systems to the market based on principles as old as the earth itself.
The most obvious and dominant source of energy on earth is the sun. Geosun can harness this energy as it passes through the ecosystem, using a range of proven technologies such as PV Solar, Concentrated Solar, Geothermal Energy Transfer and Organic Waste Digestion. More importantly, Geosun can combine the energy recovered on your property, making it available for you to use from your own managed micro-grid.
Good Energy Ltd
Good Energy Ltd is a solar installation specialist & supplier, servicing the greater Coromandel Peninsula. We design, install and offer backup service to our solar clients, both in grid tied ando off grid options. Our systems only use high quality Tier 1 panels and industry proven products. We offer quality service and products along with ongoing client support. Suppliers of PV panels, inverters, solar monitoring systems, micro inverter systems, generators and a wide variety of solar and sustainable living products.
Green Spark Solar Limited
Green Spark Solar is a Christchurch based solar installation company covering all of Canterbury. Green Spark Solar only use top grade dual glass solar panels, German designed inverters and LG Solar Battery technology. Their experienced and fully qualified installers are reliable, efficient and do a superb job every time.
Harrisons Energy Solutions
National company based in Auckland based company Harrisons have a history in providing top quality but affordable home energy solutions in insulation, ventilation and heat pumps. Harrisons are proud to now be able to offer high tech solar systems to the greater Auckland area, Wanganui / Manawatu, Waikato, BOP, Wairarapa, Wellington, Hawkes Bay, Nelson/Tasman, Marlborough, Canterbury and Otago, which can assist in reducing your power bills and your carbon footprint. The company aim is to provide cost effective solutions that will keep your home healthy and energy efficient without breaking the bank. They specify only the best quality products for optimum performance. LG solar panels have won international awards for solar technology and Enasolar Inverters are proudly NZ made but competing in the world market. Harrisons are the primary distributor for SolarEdge in NZ. SolarEdge are one of the leading inverter companies in the world and have partnered with Tesla.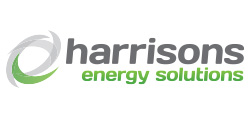 Hubands Energy
Hubands Energy have been servicing the North for over 30 years and specialise in providing energy efficient products by the best brands offering you a range of solutions to suit your energy needs. Hubands Energy specialise in On Grid and Off Grid Solar, Heat Pumps, Ventilation Systems, Heat Transfer Systems, Hot Water Heat Pumps, Heaters and Ducted Vacuum Systems. All their installation work is backed by a 10 year installation warranty and is completed by their own accredited team as they don't contract out installations to ensure a high level of quality workmanship.
iGenerate
iGenerate are a New Zealand owned and operated Company, they are passionate about providing all New Zealanders clean, reliable and affordable solar energy that works for your home or business.

They understand you are buying power not panels and will explain the output of the system that they recommend. iGenerate provides an end-to-end solar service and will work closely with you every step of the way through your solar journey, including a site visit prior to installation and monitoring of your system after install.

iGenerate also provides their own comprehensive Solar Finance options, so our customers have the flexibility of either paying up front, or financing their new solar system.
Infinite Energy NZ Limited
Infinite Energy NZ Limited is a Central Otago based, family owned business specialising in the design & installation of Solar PV and Solar Water Heating systems. They are your local specialist for all things solar. They take pride in the quality of their work and place extra emphasis on the aesthetic/look of your solar installation - as well as on performance. Infinite Energy use the latest solar design tools to ensure their clients always know what to expect. Whether you are in the market for a small residential system, a large dairy shed installation or a commercial design and installation, Infinite Energy will be delighted to assist you to take advantage of free energy from the sun.
Lightforce
Choosing Lightforce as your partner in the move to a more sustainable future is a good choice for many reasons. Lightforce is very experienced in the solar space with a great team of in-house specialists and installers, a surprisingly rare model, so you know you'll be well looked after.
Lightforce has installed close to 4,000 solar systems across New Zealand, so you can rest assured we have the experience and expertise to deliver on workmanship and on service.
We're also just incredibly passionate about what we do - bringing cost-effective, clean, green, sustainable solar power to fellow Kiwis.
McNae Electrical Solutions
Based in Manawatu and with over 30+ years of experience serving the lower North Island - McNae Electrical Solutions not only supply and install systems with the very best workmanship and customer satisfaction - they are committed to long-term warranty and backup service. Winners of the 2018 SEANZ Small Business Award. They have completed scores of projects - grid connected, off grid and hybrid. As registered electricians, they install any size system from the smallest residential PV system up to large industrial and commercial clients. McNae Electrical Solutions understand the financial and eco-benefits of living with solar and can guide you to a solution that will work best for you in accordance with your lifestyle or your business operation.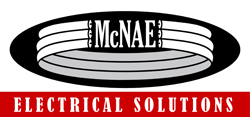 Mercury Solar
Mercury is on a mission to help Kiwis enjoy renewable energy in more wonderful ways. If you want to harness the power of the sun and generate your own renewable energy, Mercury Solar is for you. Their experienced team will look after you every step of the way from choosing the right system through to installation and after care. And as the exclusive supplier of the SOLAX-BOX battery in NZ Mercury Solar can also help you with your storage needs.

Currently available for installation in Auckland homes.
Sky Solar
Sky Solar is your premium brand Solar PV Installer. They use where possible NZ electronics & only fit panels from Tier 1 suppliers. Sky Solar are confident that these suppliers will still be in business for the life of your system. The owners of Sky Solar have been helping NZers harness the power of the Sun for over 10 years, contributing to healthy & environmentally friendly homes & lifestyles. Sky Solar only use our own experienced & registered Electrical Installers. Their specialised PV Evaluation & Specification Systems ensure you know exactly what you can expect from your installation. Power up your lifestyle, energise your business - with Sky Solar.
Solar Electric Technology Ltd
Solar Electric Technology have over 20 years experience in the sustainable energy sector, designing, project managing and installing over 1,000 solar hot water, solar PV, hydro and wind generation systems. Their aim is to provide complete sustainable energy solutions to their customers, with the highest standards of workmanship and customer service.

Solar Sure Ltd
Based in sunny Nelson and servicing the Tasman, Marlborough and Golden Bay regions, Solar Sure have on board over 30 years combined experience designing, installing and servicing renewable energy systems.

They are vertically integrated from the initial customer contact through to the sale, supply, installation, commissioning, training and after sales service guarantees. The buck stops only with Solar Sure!

Plug into the sun with Solar Sure.
Trilect Solar Ltd.
Trilect Solar Ltd is a NZ owned and operated company with a 20 year history of customer satisfaction. Their approach is simple: Determine whether solar is right for the client and design a tailored solar power solution to meet their needs. Trilect Solar pride themselves on their depth of experience in the solar industry and their team experience in residential, commercial and utility scale solar throughout the Asia-Pacific region.
Waikato Wide Electrical
Waikato Wide Electrical is a Hamilton Based Company that is family owned and operated and has great passion for Renewable Energy and Energy Efficiency. They are team that will listen to your energy needs and to what you would like to achieve from going solar and will design a system that will best suit you, your family or companies' energy needs. All Waikato Wide Electrical systems are designed by a Registered Electrician with 15 years experience in the Industry, a wealth of knowledge and a friendly face. Waikato Wide Electrical is also a proud member of SEANZ.

World Solar Limited
World Solar is a Southland based company that has extensive experience in the Solar industry, having installed over 9000 Solar PV systems throughout Australasia.
Their Clean Energy Certified designers and installers pride themselves on efficiency and customer service, all whilst using the highest quality of products at an unbeatable price.
We can assist in reducing your power bills and your carbon footprint, whether that be by installing the smallest of residential systems or the biggest of commercial systems; like the 8MW Solar Farm we installed to power a village in Thailand.
World Solar provide cost effective Solar PV solutions for homes, businesses and dairy sheds throughout Southland, Otago, Canterbury, Auckland and Waikato. World Solar only use the best products for optimum performance.